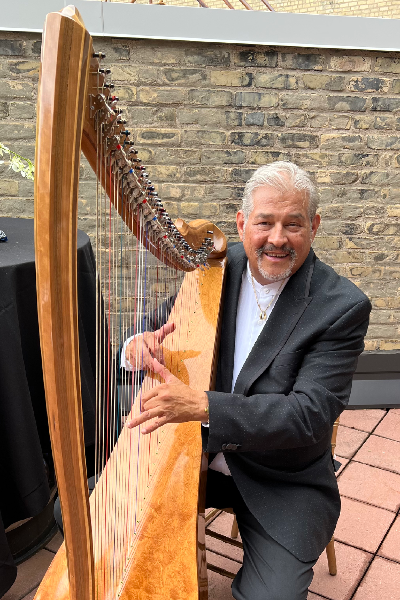 Reuben L Correa
Reuben Correa, is a harpist. He composes and arranges award winning music for his instrument

His music is found on over 35 streaming and download sites throughout the world.
Reuben has performed nationally and internationlly concerts, corporate and private events and many medical facilities.
Reubens repertoire includes, Celtic, classical, sacred, light jazz, and contemporary themes.
He got his start in music as a child on the piano, moved to the tuba in highschool and switched to the harp in college that to a BA in music.