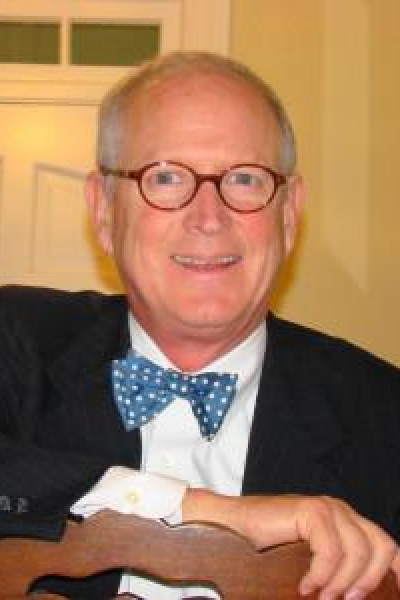 Doug WeddingParty Pianist
A most happy fella, well-dressed (blazer & bow tie or my Tuxedo), Wedding, Party, Corporate Event Pianist and all sorts of other events. I am clean, sober, shaven, will arrive early; courteous, willing to MC, good communicator, willing to stay late at no extra charge, connects well with guests. I AM YOUR SAFE CHOICE! I have forty five (45) Online Reviews, all but one FIVE STARS. Based on my reviews I am, much to my consternation, considered to be one of, if not The Top Wedding, Party, Corporate Event pianist in Music City. I will send you my reviews.

HOWEVER, I CANNOT READ MUSIC, HENCE CAN'T PLAY CLASSICAL PIECES

I play four hundred and forty five tunes from the Great American Songbook: Jerome Kern, Cole Porter, Rodgers and Hammerstein, George Gershwin, Irving Berlin, Stephen Sondheim and many others. I can play MELLOW: (Misty, Wind Beneath my Wings, Some Elvis, Over the Rainbow, Georgia on My Mind, Can I Have This Dance, Moon River, Stardust,Unforgettable, I Left My Heart in San Francisco, When Sunny Gets Blue, The Way We Were, Summertime, Old Man River, The Nearness of You, When You Wish Upon a Star, Shadow of your Smile, Send in the Clowns; Carpenters, Sinatra, Bennett, Ella) or LIVELY and UPBEAT (Lady is a Tramp, Satin Doll, Ain't Misbehavin', Watermelon Man, My Favorite Things, I Love You Just The Way Your Are, Lullaby of Birdland, New York, New York, Pennies from Heaven, You Are The Sunshine of My Life, Teach Me Tonight, etc. I also have a Wedding Repertoire that is strictly Songs of Love. You can choose the tunes and even the order in which they are to be played.

My clients often comment on my professionalism and ease of communications, the warmth of my chording and my obvious passion for the music. They also underscore the fact that I am Mr. Reliable: I will Arrive more than a half hour ahead of time, Dressed to the Nines, Clean, Shaven, and Sober. If necessary, I can bring my own keyboard and amp. My version of The Wedding March (Here Comes The Bride) has received many compliments. To compensate for this deficiency, I have a partnership with a truly magical violinist. Mostly she just soars above, below, and around anything I might be playing, but she is also so good that she can play solo most of the classical pieces that are often featured in Wedding Ceremonies. In addition to playing during the ceremony itself, she adds real warmth and excitement to your reception. If you want some ballroom type dancing, I can bring along an upright bass player to underscore my beat. To hear more of my recordings at other locations simple search "Best Jazz Pianist in Nashville." Thanks for your interest.

♥♥♥♥♥ Best Pianist Ever!
Tom Neff, Nashville, TN

I have had Doug at a number of events, that have ranged from a large opening at the Nashville Public Library to Christmas parties, to small intimate events, and he has always been beyond terrific. I simply chose one of the times for the date given below for this review. First of all, he can play anything, so that makes it really fun and easy. He is extremely personable, and is just a pleasure to have as a guest, much less someone who is working the event. He is completely self-contained in terms of equipment, so again, that makes it really easy; if you have a piano, great. If you don't, that is great too. He is always on time, and truth is will play longer than necessary, and is not a "clock watcher." I could not recommend Doug more highly, and I cannot wait to have the need for his musical skills again!

♥♥♥♥♥ Awesome Entertainer
Tuck Hardie, Belle Meade, TN

Doug did an absolutely fabulous job entertaining our guests at a housewarming event for approximately 60 people. The selection of tunes was spot on and Doug knows how to keep the party lively with the right combination of music. He is also a heck of an interesting guy as we learned from talking to him during a break. You can't go wrong if you are looking for a pianist for your event.

♥♥♥♥♥ Birthday/Anniversary Party
Gary, Private party Paducah, KY

Doug is the absolute perfect pianist if you are looking for talent, professionalism, personality, likability and depth of knowledge of piano standards and jazz in general. He and Kathleen blended perfectly with all our guests and his renditions of all the best lounge numbers added just the right amount of conviviality and gaiety to our party.

♥♥♥♥♥ Corporate Christmas Party
Evon Woods, Fairview, TN

Doug was wonderful entertainment for our company's Christmas party.


♥♥♥♥♥ Christmas Party
Kristina L., Brentwood, TN

The evening was fantastic! Thank you for coming and playing for us!

♥♥♥♥♥ Wedding Reception
Rebecca L., Nashville, TN

The event was held in the Lobby of the Hermitage Hotel in down-town Nashville, Doug

♥♥♥♥♥ Holiday House Party
Thomas M., Nashville, TN

Well received. Personable and provided a great vibe for our party atmosphere.

♥♥♥♥♥ Wedding Reception
Christine J., Nashville, TN

Doug was fantastic at our brunch Wedding Reception! Working up to the big day he was very responsive and helpful, even accommodating a few last minute requests the day before. He did a great job MC-ing for us to announce our entrance and other wedding day items, and really helped pull the day together. Highly recommend!