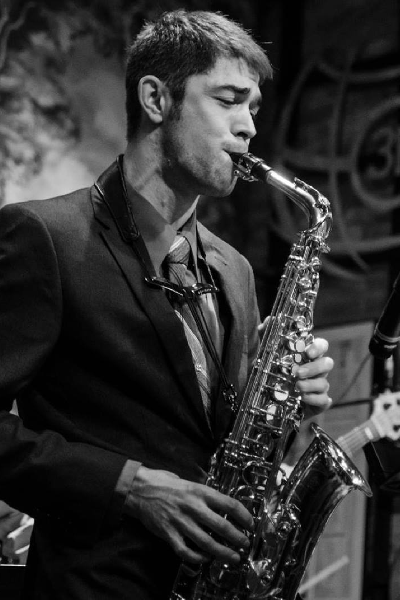 Downright Saxy
Downright Saxy is a one-man band that performs Oldies and Top 40 Hits. Downright Saxy is the perfect choice for low to medium sized budgets for private events, weddings, corporate parties, festivals, cocktail hours, and more.

Downright Saxy performs instrumental covers of classic hits and today's hits. Jeff Miguel plays the vocal melodies live on tenor saxophone and uses a pre-recorded rhythm section to fill out the sound.

All the songs can be done as the original full versions, or they can be performed as slimmed down acoustic arrangements.

Downright Saxy can add a second horn player for a larger sound.