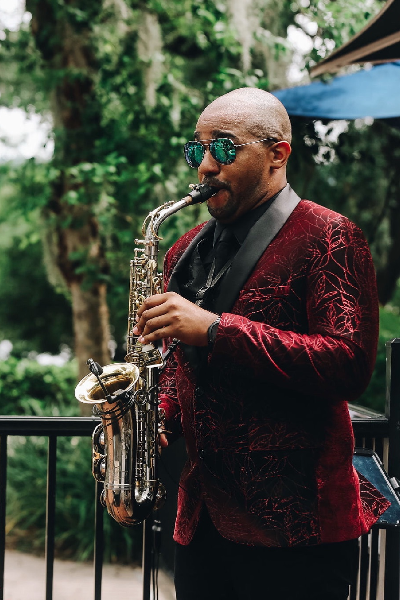 Reggie Ellison
Based out of Orlando, Fl and able to cover the state in it's entirety. Reggie Ellison is a Saxophonist that illuminates your event in a way you hadn't thought possible, while simultaneously showing you a much broader understanding of what it means to have saxophone music at your event.

Born and raised in Fort Lauderdale, Florida. At the age of 10 he enrolled classical training to learn the saxophone and after 8 years of study went on to continue his music studies at both the University of Central Florida and Palm Beach Atlantic University where his concentration was music performance.

Soon thereafter, he decided to take his classical saxophone skills and apply them towards different genres, and as a result he is now a saxophonist who is versatile not just in genre, but also atmosphere.

Notable performances would include performing for the President of the United Stated, NBA games for the Orlando Magic and Utah Jazz, private functions for the Miami Dolphins, and much more.

Performances are local throughout the state of Florida, and travels both domestically as well as internationally.

The performances are aimed at producing an experience that the audience has yet to encounter, leaving them delighted, entertained and wanting more.