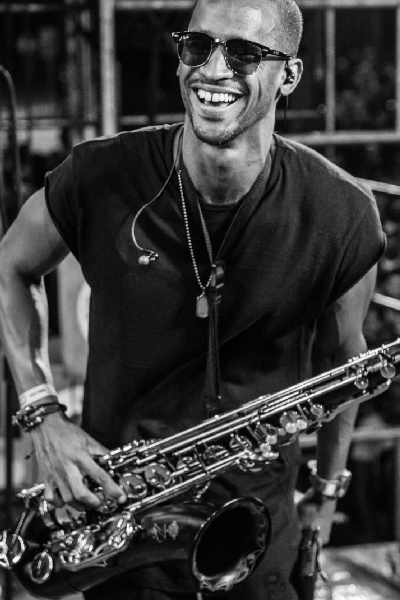 Luis D Guerra Perez
Luis D Guerra Perez, is a versatile saxophonist from Varadero Cuba .
Luisosaxo studied music at De Las Artes University "ISA" in Habana , Cuba. His different types of saxophones ( alto, tenor, soprano ) allowed him to reach a wide range of audiences. He performed in different countries all over the world, including Spain, Switzerland, Sweden, France, Italy, Dominican Republic, Colombia, Venezuela, Canada, EUA and more.
He was also an integrated band member of singer Leoni Torres.
He seamlessly mixes different genres of music such as POP, FUNK, Jazz, Classic, and electronic music, which creates an impressive combination when put together as a Dj and Sax Duo.