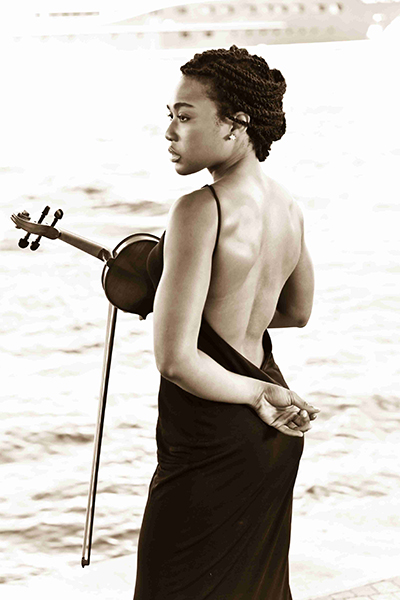 Janice Muller
Janice Muller, musician, actress and creative generalist, began in the arts as a young child. She received her Bachelor of Arts in Music from the University of Miami where she studied violin. Muller has over 20 years of experience. She has performed and worked in many settings and venues under all kinds of conditions, from large orchestras and traditional concert halls to small ensembles and private yachts. Muller frequently performs solo for private events and has played everything from classical and jazz works to arrangements of R&B, hip-hop and pop songs. 

Muller enjoys bringing the magical quality of music to every event. She is most often complimented for providing beautiful performances and has been described as a "nightingale." While Muller has an affinity for the acoustic violin's raw, elegant sound and loves performing unaccompanied, she also performs amplified with powerful effects. 

Whether it's a grand opening attraction, a touch of grace for a cocktail party or special dinner, a beautiful gesture of love for no reason other than love, or an eternal goodbye, Muller understands that music often speaks best when there are simply no words.  You can leave your entire program up to The Violinist or make special requests in advance.