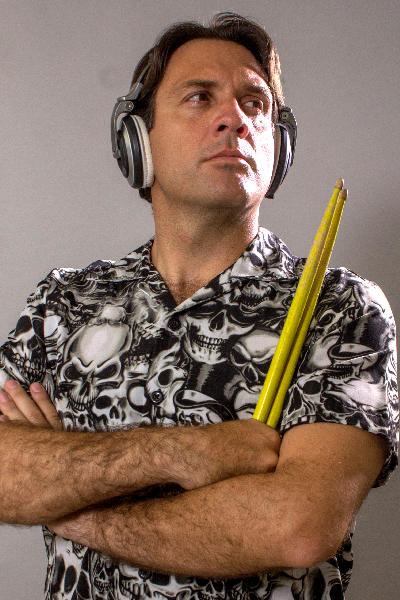 GARY G
Born and raised in Perú, DJ Gary G was influenced by Latin rhythms, rock and roll, metal and later on, by EDM, Techno, Breaks Drum n Bass and others.

Like most drummers, DJ Gary began by playing rock and metal. He is a self-taught drummer and percussionist who buoyed by his passion for rhythm, Latin percussion and electronic music, combined all three in his show. He started in 2012 with his unique style combining live percussion with djing simultaneously using bongos, congas, timbales, the Afro-Peruvian box among others.
He plays in the most important clubs in Lima as Dragón, Sargento Pimienta, Céntrica, Dalí, Mute, Corona Sunsets, Victoria Bar, Toro Bar, Bizarro and important cities of Perú as Piura, Trujillo, Cajamarca, Huancayo, Pacasmayo, Lobitos and sharing booth with Djs as Claptone, Leonardo Gonnelli, John, Aqcuaviva, Harvard Bass and Ronan Portela.
He is working to release his third single at the end of 2022.