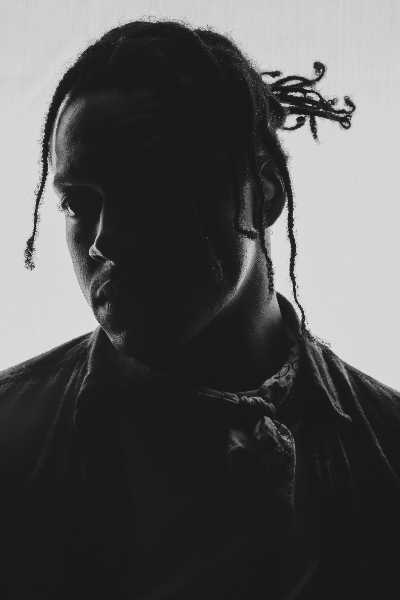 DemOh
DJ Open Format
Electronic Music
Performer
Latin DJ
Dionte Rose, widely known as DemOh, the well-rounded entertainer and
hard-pressed eclecticist. His grind not only as a Professional DJ/Producer
but a number of other raw talents, produces a creative powerhouse. This
versatility has garnered him appearances on MTV, FOX, Univision, & TruTV
to booths in clubs far and wide; all while gathering attention from remix
blogs and landing himself on line-ups among greats in the game

Wielding 18+ years under his belt, as an open-format DJ/Producer
& Showman, he explores the art of turntablism, clever blending, and the urge
to share his love for dance with the masses; The literal main ingredients of
a crowd-pleaser master recipe. His ability to physically connect with music
highlights his unique role in the industry and continues to push these
boundaries. Playing/Performing for clients such as PUMA, Redbull, Corona,
Google, NFL, Walmart, World of Dance, Billboard & The FADER Magazine,
His many adventures include live performances/collaborations with stars:
i.e., Young Thug, Steve Aoki, DJ Khaled, Ne-Yo, 3Ball MTY, Kendrick
Lamar, Mystikal, OT Genasis, Cassie, Jorge Masvidal (GameBred), Micheal
Phelps, Rosario Dawson, Sean Kingston and Major Lazer; Venue/Event list
containing, i.e. Hard Rock Stadium (Super Bowl LIV), E11EVEN Miami, LIV
Miami, Club Space (Miami), Ghost (Osaka, Japan), Skylight (Nha Trang,
Vietnam), Okeechobee Music Festival, Imagine Music Festival (Atlanta)
Rolling Loud (Miami) and Corona Electric Beach; and a bi-monthly
"MaadNoise" party/brand launched by his team.

Throughout recent years, the South Florida native has extended his reach
in the market. He hones his many talents to fulfill his purpose in traveling,
performing and becoming a main player on the world stage. Adventures
across the U.S.A, Western Europe, Greater Asia, and The Middle East have
fueled his ambitions to continue to raise the bar. Up is the only direction from
here.