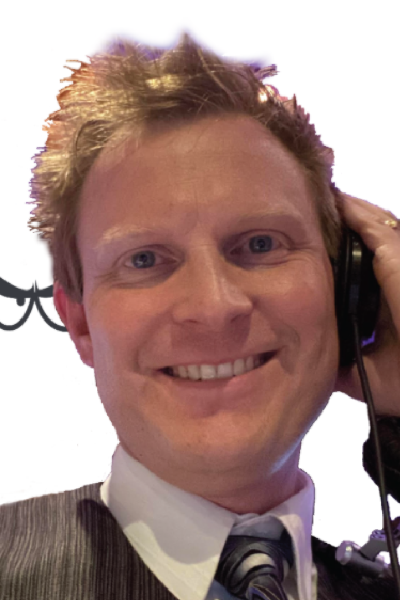 DJ Fo4
The DJ you'd be comfortable introducing to your family and friends. I simply want to assure you this -- I know how important your events are to you. Isn't it comforting to just feel "Matt is taking care of it" when you have suggestions, recommendations, updates, etc.? I am reliable, resourceful, communicative and respectful of your wishes. I am committed to you.

DJ Fo4 has supported clients in the DMV, New Jersey, and Pennsylvania for parties, weddings, corporate events, and karaoke. I pride myself in always being accessible, communicative, and resourceful. My name stems from being a "Father of 4" great kids. I have a wide variety of lighting and speaker options to support small intimate deck parties, to events with hundreds of guests. I play musical genres to suit any taste including top 40, house, country, jazz, trance and progressive, reggae, dancehall, and go go, to name a few.

In 2021 I have supported 30 weddings as well as over twice that many private events and parties. Further I am the resident DJ at the Graduate Annapolis Hotel and I regularly play in DC venues including Swingers DuPont Circle, Wunder Garten in NoMa, and Sudhouse on U Street. You can see more of my work on Facebook and Instagram (@fo4music) and you can hear my live mix recordings below (many of which have been ranked in the top 20 of Mixcloud's global mix charts - https://www.mixcloud.com/matthew-behum/. I also am certified for safety with minors with the Archdiocese of Baltimore. Further with non profit work I do I am an accomplished public speaker so emceeing would be done confidently and without a cocky flair. I would love to discuss my abilities further with you.
I am based out of Annapolis but do weddings all through the area from eastern PA to southern Virginia. My Facebook page has a list of my upcoming events. It would be an honor to help you out and you won't find anyone more responsive than me. Thank you!). I'd love to speak with you more about your event.