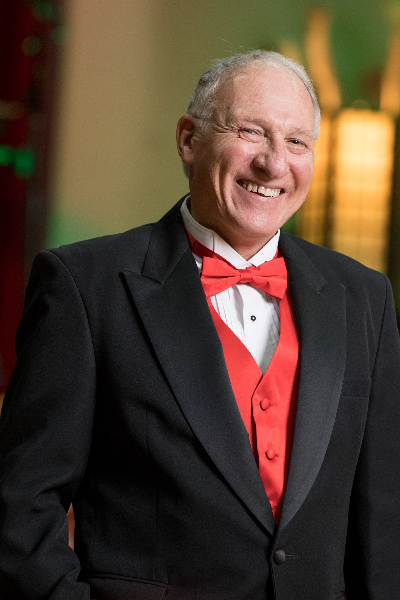 William Babin
Born and raised in New Orleans, Louisiana, Bill began playing drums in the early sixties. Strongly influenced by The Beatles and the rest of the British Invasion, he soon found himself in a 'garage band' known as THE RUBBER MEMORY, offering a great mix of rock and pop tunes. TRM—which later evolved into OAKRIDGE—became a popular party band, playing almost 200 gigs between 1965 and 1972.

"I've been self-taught from the beginning, and I don't think that is at all any advantage. I attended a high school with a great music program, but because I was out gigging almost every week, I refused to get involved. Bad idea!!!! I missed out on some of the best percussion instruction available and that attitude put a ceiling on my skills until I started taking lessons much later in life. So young people: GET A TEACHER. JOIN A MUSIC PROGRAM. LEARN THE FUNDAMENTALS. Then go be a rock star!!"

With everyone going off to different colleges in 1970, The Rubber Memory committed to recording an album of original music—WELCOME--which they released in August of that year. Amazingly, in December of 2000, they all got together for a reunion concert and released a digitally remastered version of that album.

"I had to laugh in 1995 when I got a call from some guy in Europe who wanted to buy an original copy of WELCOME. I still had three and he offered me $100 for one, so I sent it to him. I later learned that original copies were much sought-after and going for $800--$1000. So I sure got robbed. The story even made it to the newspaper." (see ARIZONA REPUBLIC, 7/19/95) .

In 1974, Bill moved to Tucson for graduate school, and he thought he had left drumming behind. He moved to Phoenix in 1980 and, with his wife, he spent the next 20 years raising two boys and doing only a little drumming, again, "in the garage." In 2000, he discovered jam sessions and really started playing again.

In 2005, he started THE BIG ZEPHYR and made a commitment to create a variety dance band that featured popular music and great harmonies. And Big Zephyr does just that. The band has been performing steadily all over Arizona since that time. Big Zephyr plays at resorts, private / corporate events, weddings, and festivals.

Bill's strongest drummer influences in his early years were Ringo Starr, Don Brewer, and John Bonham. However, in the second phase of his career, he's been most interested in Jeff Porcaro, Stuart Copeland, Bernard Purdie, and every drummer that recorded with Steely Dan. In recent years, when he is not playing with Big Zephyr, you can also find him studying with Dom Moio, professor of drum set at ASU and taking ensemble classes from Carole Pellatt, free lance guitarist.