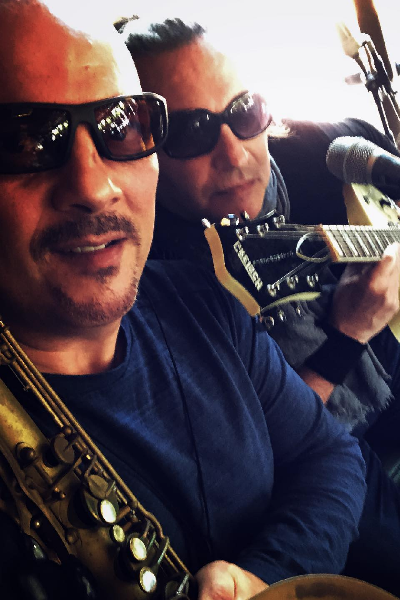 Chelo and Gardi
Chelo and Gardi have been performing in the Miami area for more than ten years.
Chelo's saxophone and Gardi's voice and guitar skills will definitively make your event a success.
the duo covers a variety of songs in the range from Beatles, old school blues and pop songs, ballads and more that will make your cocktail or dinner time , birthday party or family event so enjoyable and your friends happy.