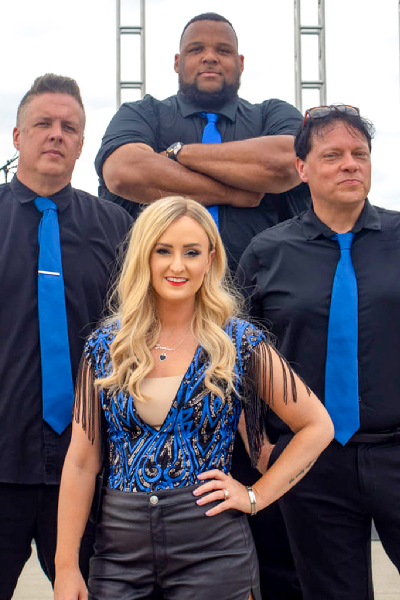 HiFi Honey
We are a Top 40 Variety Show Band - covering the best known pop/country/rock/R&B/dance hits.
We pride ourselves on being an all ages appropriate act with great attention to professional presentation. We specialize in festivals, corporate events, fairs, casinos, private events, weddings, etc. We are based in Cincinnati, OH but love to travel!
We have a very clean stage setup with very limited visible equipment on stage; professional lighting and sound provided, our show has synchronized lighting on a per-song basis for instances where we can bring our own light show.