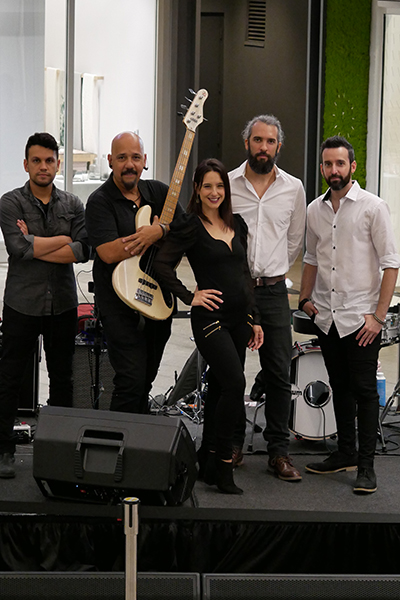 Major Band
Alejandro started playing piano when he was 7 years old and has devoted his life to music ever since. At age 17 he enrolled in the National Conservatory of Music and spent the next 10 years learning all aspects of music composition.

He has been working in the music industry for the past 15 years. Composing original scores for cinema, theater, TV and other media. Producing records for numerous bands while working alongside some of Argentina's most renowned artists.

In addition to music composition and production, he has been involved in all sorts of audio related projects, such as audio restoration, sound design and post-production for films, TV, etc.

​Major Band is an ideal musicians union that creates an energetic, dynamic, versatile and lively show. Incredible singers and great musicians are the key to this great band, that has a wide repertoire to cover every need of the moment.