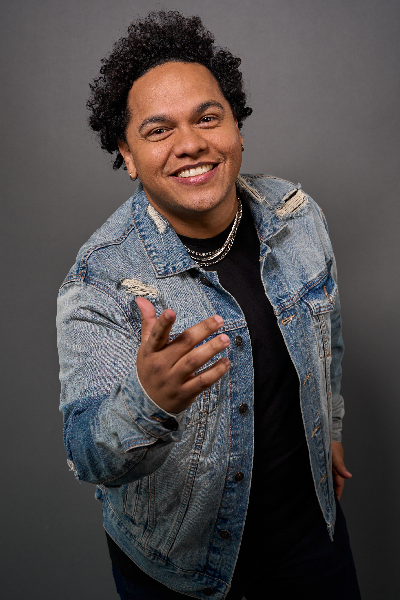 DAMIAN
Latin Band
World Music Band
Vocalist
Finalist at The Voice (Colombia). Main actor on ¨Vallenato Help Me¨, which is a musical theatre play, created and directed by Dago García, one of the most important Colombian writers and directors, successfully presented at the Trail Theater in Miami.
Chosen artist by Telemundo 47 - TV Channel (New York, New Jersey & Connecticut) with his song "Abraza a los tuyos", to musicalize their Christmas institutional campaign, end of the year 2021 and New Year 2022, next to the most important and representative artists of this television channel.
Invited artist to Festival de la Calle 8 at Miami 2022, for Univisión Channel.
He has worked alongside latin music stars like Carlos Vives, Gilberto Santarosa, Fanny Lu, Felipe Peláez and Silvestre Dangond, and many others.
His music is made to dance, sing together and for everybody to have a great and unforgettable time. It's a fusion of tropical rythms such as cumbia, reggae, vallenato and caribbean music, mixed with urban sounds. He's writer and composer of successful songs like Vamo Amanecé, Dedícame esta noche y El Mundo Está Loco, and many others.
He's part of Ascap as an artist and songwriter (The American Society of Authors, Composer and Publishers) and current member of Latin Grammys Academy.
He studied social communication and journalism. TV Host at TELECARIBE CHANNEL in the shows "EL COLECTIVO" and "TOUR EN TI NOS VEMOS", created to keep the Caribbean culture and folk music alive.
DAMIAN has an artistic career of more than 20 years of experience.