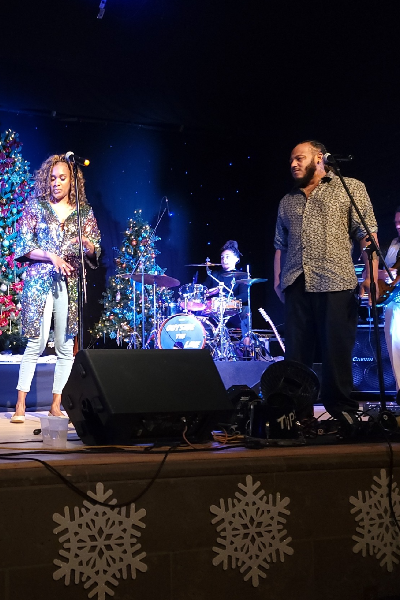 James Porter
Since 2012 we have been performing weddings, events, festivals, clubs & casino's throughout the Arizona, and do in excess of 160 shows every year!

In 2011, Outside the line had transformed out of The Digital Blues band. An original/cover band that was fun and great platform to develop.
 
Outside the line then focused more on including funk & rock covers, and started to incorporate more Motown as well some popular dance tunes. We always try to keep our own loose stamp on the songs we did, and never stopped keeping things a little eclectic with some great tunes that nobody thought would go over that well, yet were near and dear to our heart.   

By 2013 we were doing a few shows a weekend and started working in corporate events and a few weddings! Always adding to our song list and always evaluating what our shows look and sound like. And after headlining the Tempe 4th of July festival we realized a few things that made a big impact on how we approach all live shows. And with following our plan we went from doing 30 shows a year to doing 140! 

It's was not easy, and it's still not easy. We have become extremely popular with incorporating resorts and retirement communities in the places we perform. That opened up what we love to do to many new people and now friends. Providing something fun for people is what really makes it work. Having fun by doing things we love, our way keep's us together. It's not something we can retire on, but it truly is fun and something we all love doing very much. 
Since 2017 we have been booking events A year in advance! I'm happy to say we're doing something right, as we have a great turnout wherever we perform.