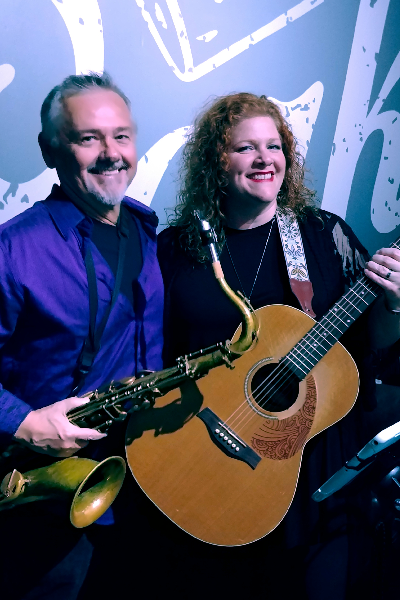 Coastal Groove
Coastal Groove, Inc. is a Florida based corporation that specializes in providing live music for a variety of functions from weddings to corporate events all across the southeastern United States.
The duo of Tina and Ken Franks form the core of performers for Coastal Groove, Inc. When a larger ensemble is called for, musicians are added to fulfill our client's needs.
Ken is a cum laude honor graduate from Valdosta State with a bachelor's degree in music education. After graduation he enlisted with the USAF and spent 9 years performing in the band career field as a woodwind instrumentalist and vocalist.
Tina graduated from Florida State University with a BA degree in music. She has been a performing musician, choir director and teacher... and she has even performed with the legendary Les Paul.