Wedding DJ or Live Band?
WeddingDJLive Band
Making the Best Decision
As the big day approaches, you may find yourself trying to decide between hiring a Wedding DJ or a Live Band. While weighing the options, you are likely wondering: 'How much does a live band cost?' 'How much does a Wedding DJ cost?' 'What kinds of services do each provide?' With all these questions floating around in your head, choosing the best wedding entertainment becomes overwhelming and a daunting task. Especially, when the entertainment for your wedding is just one of the many items on your wedding planning list.
Wedding DJ
First, let us look at a Wedding DJ. Wedding DJ services typically include both playing a variety of songs for you and your guests in a smooth and connected manner while also making all the announcements during the reception. 
Typically, the DJ will prepare a general playlist of wedding reception songs based on the type of music you want. You provide a list of dos and don'ts with regards to the types of music and songs desired before the event. This way, he can get a sense of what you like and do not like in addition to procuring any specific songs you want that he may not already have. DJs cannot pull songs from thin air or even from YouTube. They must source them and have them downloaded in a quality format to ensure they have good sound quality when they are played. 
The DJ is also responsible for doing all the announcements by being the official Emcee during the reception. You will need to provide a detailed schedule for the day and for the reception. You will also need to provide a list with the names of the entire wedding party for the initial introduction. 
Wedding DJ packages are typically avai lable and depending on the kind of DJ set up you want; this can affect the overall DJ cost. A DJ can provide a versatile experience to your wedding reception with a variety of different options from the type of music they play to the type of equipment they bring for their DJ set up.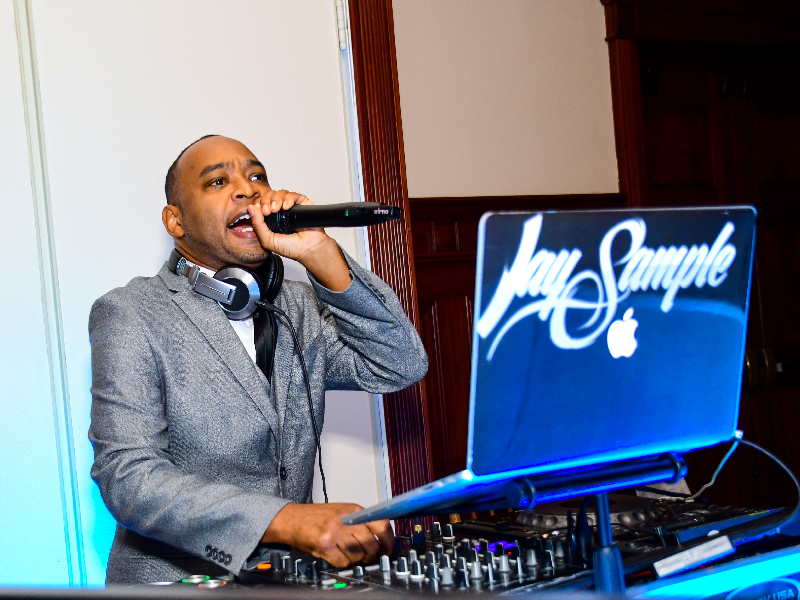 Wedding Live Band
Now, let us consider a live wedding band. A live band can be very impressive to your guests since it will be live music with a full band and their musical instruments. The band can consist of two or more band members. Since bands are made up of a group of members, the booking prices are typically a bit higher and go up based on the number of band members. This is because each member needs to make something so, the bigger the band, the higher the cost. 
Bands that a re used to performing for weddings, will also make announcements according to the schedule you provide. Again, you will want to provide a detailed schedule of the events for the day as well as a list of names for the wedding party introductions. 
With a live band, one thing you must keep in mind is that these are people playing instruments and playing music live, which can be extremely physically demanding. Because playing live music can be exhausting, the band members must take intermittent breaks. Usually, they will plan to play music from an iPad or laptop during these breaks, but it is something you should ask about when booking them. 
Live bands come with their equipment and instruments as part of their overall package. In other words, when you hire a band, they come with everything they need to play their music and it is all included in the booking price. A live wedding band can provide a unique experience that makes your reception feel luxurious and fun at the same time.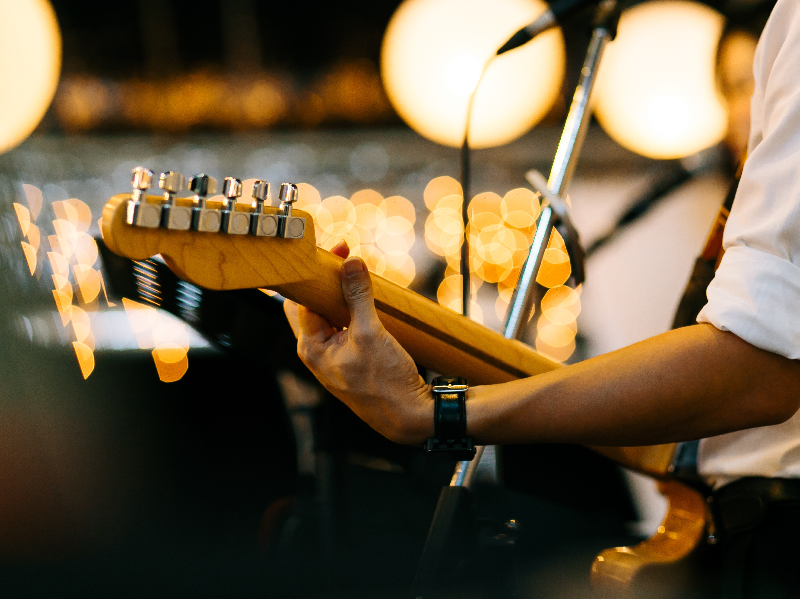 Choose the Best for You & Your Wedding
Both wedding DJs and live bands who have experience playing at weddings are familiar with the responsibility of making announcements for the newly married couple. They also both do some preparations ahead of time. The DJ curates his playlist while the band practices the songs they know and play. With a live band you will need to be prepared for some breaks, while a DJ does not take breaks. Depending on the DJ equipment rental, you may end up paying the same or more than you would with a live band.  
In conclusion, you can have a successful and fun event regardless of if you decide to have a DJ or if you decide to have a live band. Both can make announcements during your wedding reception, and both can get your guests dancing! Just be sure to choose professionals with wedding experience. 
Find Quality Talent!