How much do wedding music bands cost?
Wedding Live BandMusic Band CostWedding Budget
The right music band for the right price
Many people assume booking a live music band for their wedding reception will be really expensive, so they settle for a DJ instead. While it is true that some wedding music bands can cost you thousands of dollars, if you are willing to go with a smaller band or be flexible with the music played, you can actually book a live band for cheaper than a DJ. Have you always dreamed of having live music at your wedding reception? We can figure out how you can get the best deal!
Type of Band
There are many types of music bands to choose from for a wedding reception. Depending on your musicical taste, you can choose between rock bands, country bands, latin bands etc. Having a good idea about the kind of music you prefer at your wedding reception is very important. Live bands are not as flexible as DJs when it comes to the type of music they play. While many music bands will be able to rehearse and implement song requests (assuming sufficient time has been given to them in order to learn and rehearse the songs), sometimes the instruments played by the band members will be inadequate to properly perform the songs being requested. In addition, if there are many requests that require addtitional time to learn and rehearse, the band will likely increase the price. With that information in mind, we can divide bands into two categories:
Flexible / Wedding bands: Live bands that can play many genres from rock to pop and most of the top 40 hits of the moment. These bands specialize in weddings and can be expected them to have a wide music repertoire. These types of bands are usually able to accommodate requests without charging extra for them.
Specialized bands: Salsa Bands, Country Music Bands, Flamenco Bands… These bands are very specialized and usually stick to only songs from their genre. It will be difficult to have them play special requests and it will probably cost you extra if they are able to accommodate the request. We only recommend to go with a specialized band if you are willing to adapt to their music selection. Although, if you are sure you and your guests will enjoy a specific genre, a specialized band typically costs less than a wedding music band. Many times, you can actually see this type of band perform at a local venue ahead of time, which is not regularily an option available for wedding only bands.
Band reputation
Band reputation can greatly affect the price. When looking for a band, you want to do a little research on their work: check videos of them playing, their media, and possibly ask if you can see them performing live somewhere. Depending on where you live, you may not have many local options to choose from and may want to think of hiring a band from elsewhere. If you find a band that is not in your immediate locale, one consideration to keep in mind is the band travel and accommodation fees. Since bands are usually composed of a minimum of 3 members, booking flights and hotels for each person in the band can make the most expensive option in your area seem much more affordable.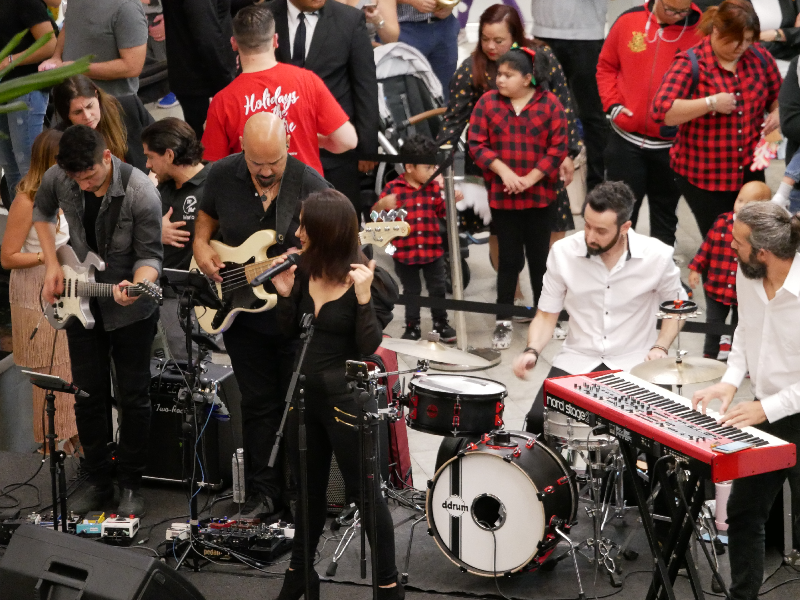 Band Members
The amount of band members is a huge factor that affects the price. Wedding live bands are usually composed of 3 to 6 members. Specialized bands, especially latin bands, can go up to 10+ members. There are bands that are flexible with the number of band members and kinds of instruments, but usually the flexibility will only go by 2 members up or down.
Keep in mind that when dealing with higher tiered bands, differences in number of band members can significantly change the price. Costs will be multiplied per member of the music band.
Equipment and sound engineer
With the exception of acoustic bands for very small weddings, most bands will also need to bring sound equipment and possibly need a stage. Depending on the number of guests, the size of the space, and if the reception is celebrated indoors or outdoors, you can pay anywhere between $300 - $2,000.
A sound engineer is the person who controls the audio while the band is playing, making sure that all the instruments are sounding good together. In some smaller bands, the job of the sound engineer is done by one of the band members. Sound engineers are typically included in the price for most bands, but some bands charge extra for them.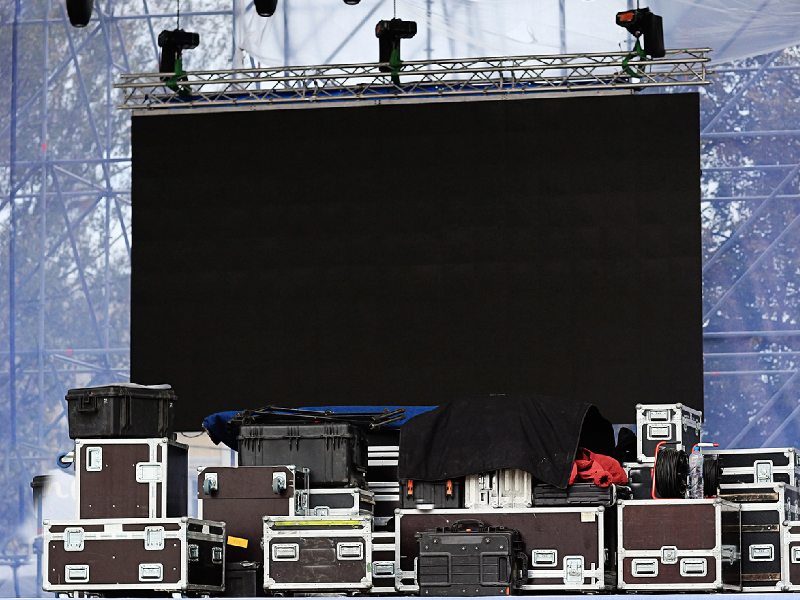 Requests
Live bands are not DJs. You cannot simply gave them the name of a song and expect them to play it flawlessly at the wedding. If a band does not know a song, they will need time to prepare and rehearse it. If you have special requests, make sure you request them at least a month or more prior to the wedding.
Remember, because of the extra time it takes to prepare and rehearse a new song, some live bands will charge you extra for requests made.
Conclusion
In conclusion, having a live band play at your wedding is a dream that can become a reality and is not necessarily an expensive endeavor. Just remember to keep in mind some of the nuances we have gone over so you are sure to get what you want without any extra surprises.
A live wedding band can be great as long as there are not any last minute requests expected from them. If you prefer your guests to be able to make requests on the spot, you may opt to book a DJ instead. It is also good to keep in mind the kind of band you will want to have at your wedding and any additional fees that may be incured due to travel and accommodations or additional band members required for the sound you are looking for. With thise advice, we hope you find the perfect live wedding band or wedding DJ for your special day. 
Congratulations on your engagement and happy planning! 
Search Music Bands