Budget and Equipment Breakdown for the Ultimate Miami Bar/Bat Mitzvah
Bar MitzvahMiami DJs
Bar and Bat Mitzvahs Requirements
Sound the Shofar, break out the whitefish salad and gefilte fish (yuck) and brush up on your Hebrew 'ch' sounds. And, yes, even more Yiddish! That's because Dry N Wet's resident Jew is back for Part II of our two-part look at Jewish culture and Miami Bar and Bat Mitzvahs. Considering that Jewish Heritage Day is today, May 19, gearing up for its 16th annual South Florida celebration, it's fitting that this blog kicks off this special week. Last week we discussed the cultural underpinnings of a traditional Bar/Bat Mitzvah. This week we'll examine the celebratory scene up close and review event planning budget and equipment needs. As noted in the previous piece, Bar and Bat Mitzvahs can be megalithic affairs, on par with the biggest Miami/Miami Beach weddings. Or they can be smaller, more intimate gatherings held in the backyard of a family member's house under illuminated tents. Some Bar Mitzvahs have fewer than 25 guests. Others top 300 and can feel like a who's who of Miami's most influential movers and shakers, a veritable Jewtopia. With a range this expansive, it can be hard to nail down costs or come up with average prices. Don't crucify yourself! (See what I did there?) There is at least some consensus on what those prices will look like.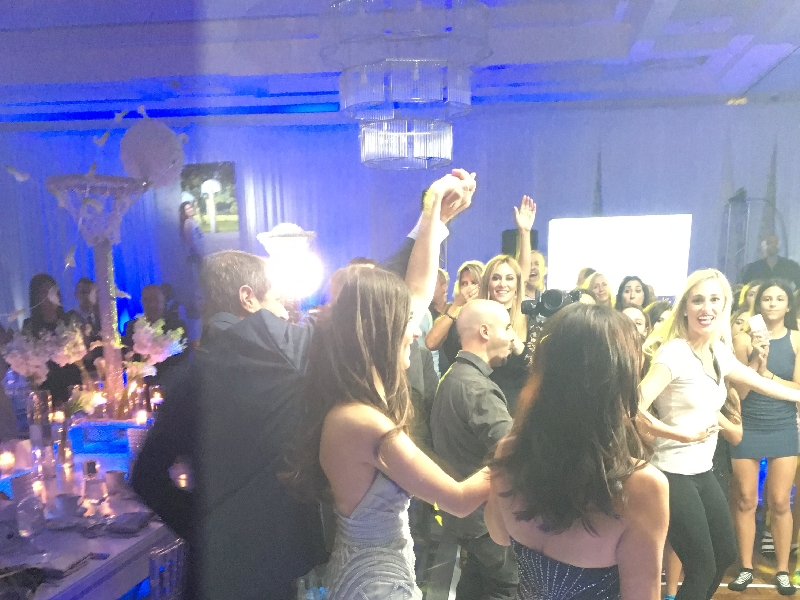 Parting A 'Red Sea' of Costs
From an entertainment perspective, knowing these price particulars is important because it helps frame an understanding of how the family throwing the party views entertainment's relative value. And likewise this knowledge enables the event planning company to tailor an entertainment package that best meets the family's needs. Here's the breakdown of some of the most common expenses: Venue: Where the Bar/Bat Mitzvah is held is probably the biggest single expense. From the DJ/MC perspective there is a ripple effect. Some families might be inclined spend more here and cut back elsewhere. Typical costs: $250-$2,500. Entertainment: The entertainment package ranges from $200-$2,000. The first major decision a family will make is selecting between a DJ or a live band. After that, additional considerations involve if the entertainment includes dancers (how many), magicians, dance floor prizes, and the inclusion of the extremely popular Dance Dance Revolution series of interactive dance floor video games. That addition alone can cost another $1,300. Catering: For a people who call something they eat the "bread of affliction" we sure do know how to eat! Catering costs average $15-$125 per guest. Ornate tiered cakes can cost $1-$4 per slice, while a cake from the local grocery store can cost 35 cents-$2 per guest. Invitations: Printed on heavy weight paper with custom design can be up to $5 an invite. If it's a 125-person affair that's $625, not including tax or postage. Party Favors: Giveaways can range from hats and water bottles, to Pom beanies and frameless sunglasses. If logos and personal branding elements are added like "I had a blast at Kate's Bat Mitzvah," or "I partied hard at Pedro's Bar Mitzvah" prices can reach Mount Sinai heights. Individual items can be as little as a $1 or as much as $8. Multiply by the guest list – plus a little extra and this figure could be $1,000 or more. Photography: Estimates here range from $500 - $3,000 and depends on the number of hours the party lasts and what additional services are provided like digital images on a CD, online photo album, and physical photo/scrapbook album. Centerpieces and Decorations: These are the decorations that go in the middle of each table. Decorations include items hung on walls and additional accent pieces. Prices here could run a Bar/Bat Mitzvah family around $2,000 to $3,000. Out-of-town guests: Becoming a Bar/Bat Mitzvah is a major event in a Jewish child's life. That means family members will be coming in from all over the country to attend. Paying (or at least subsidizing) for transit to and from airports, blocking discounted hotel room rates, and even the added food and cleaning budget that comes with guests staying (or over staying) their welcome at the Bar/Bat Mitzvah's house can add up to hundreds of dollars. All in, like a wedding, Jewish or otherwise, a Miami Bar/Bat Mitzvah could add up to $40,000 or more. But if the family in question has created the decorations DIY or if they've kept the event to say, fewer than 50 guests, the party could be as little as $17,000. This being Miami, however, a city that loves a good party – not to mention that a healthy portion of its Jewish contingent hails from expensive New York – as a Bar/Bat Mitzvah DJ, it helps to assume higher costs.
Quit Your Kvetchin': What's a Bar Mitzvah Mix Master to Do?
But before you start praying at the Western Wall, or bury your sorrows in a bowl of hot matzo ball soup, don't get fermisht. Bar/Bat Mitzvah DJs should not feel as if they're playing second fiddle to all this costly gelt. Your job as the DJ is to hammer home a simple truth: A great Bar/Bat Mitzvah depends as much on the entertainment as it does anything else. That doesn't mean breaking the family's bank, having them run off in fear to the Judean Hills, (an Israel reference, people.) It means authenticity in production from A to Z: quality microphones, top-notch CDJs and mixers, performance-grade speakers, monitors, and subwoofers, exquisite rack lighting, staging, colorful LEDs, strobes, lasers, uplighting, downlighting, gobos, live entertainment like a magician, and something somewhat unique to the Bar/Bat Mitzvah space, dancers that mix and mingle with party guests and help keep the party going. Combined with cutting-edge technology like the above-mentioned Dance Dance Revolution, and what you have is a Bar/Bat Mitzvah celebration that in fundamental ways is not all that different from any party where a DJ/MC would perform. The biggest difference isn't cultural it's demographic. For many DJ/MCs this is the hardest part. The party in question is for adults – and also for their children. A great event requires balancing the competing needs of these two audiences. Therefore an open format DJ must be able to play the hottest contemporary music. But also be attuned to the musical tastes of their parents. In America today the average age of a first-time mom is 28. For a dad it's 31. And that average is likely to keep moving up as more women in their 30s have babies. But for now that means Bar/Bat Mitzvah parents are 41 and 44 – graduates of the high school classes of 1996 and 1993, and college grads in the late 90s to 2000. Make sure you play music that's appropriate to these years in order to maximize the fun! (For a quick refresher: top songs of the year 2000 were: NSYNC's Bye Bye Bye, Eminem's The Real Slim Shady, Nelly's Country Grammar, and OutKast's Ms. Jackson.) In the end, event entertainment, be it a live band or a DJ, is all about fostering once-in-a-lifetime musical and multi-sensory experiences.
The 11th Commandment: Chill Out and Enjoy!
As Dry N Wet's pastrami and rye-loving resident Jew, in addition to posting last week's pics from my own Bar Mitzvah (where I stood a whopping 5ft tall and today am only 3 inches taller) I asked my mom about the overall cost of hosting two parties, one for me in 1994 and one for my younger brother in 1998. Looking back she said it was all worth it. Would my parents have a little more cash to spread around in their retirement and soon-to-be-retirement years? Yup. But, "the money we spent on those occasions wouldn't have changed our life…no complaints whatsoever," she said in recent text. "Those were very memorable occasions; the parties were so joyful and we were beyond proud." With today's Bar/Bat Mitzvah parents facing even costlier parties, as the hired event planning company, have the chutzpah (nerve, fortitude) to offer this generational perspective. Bottom line to parents: don't cut corners and leave the professional party planning to the experts! In the decades that follow, as thoughts turn from Bar and Bat Mitzvahs to graduations and weddings, the money spent on a kickass DJ/MC won't make that much of a difference. Mazel tov, folks, consider yourself a Bar and Bat Mitzvah maven. Welcome to your new Jewish mishpocha! (Extended family) Now go party like its 5759! (That would be 1999 in the Gregorian calendar, if you hadn't figured it out.)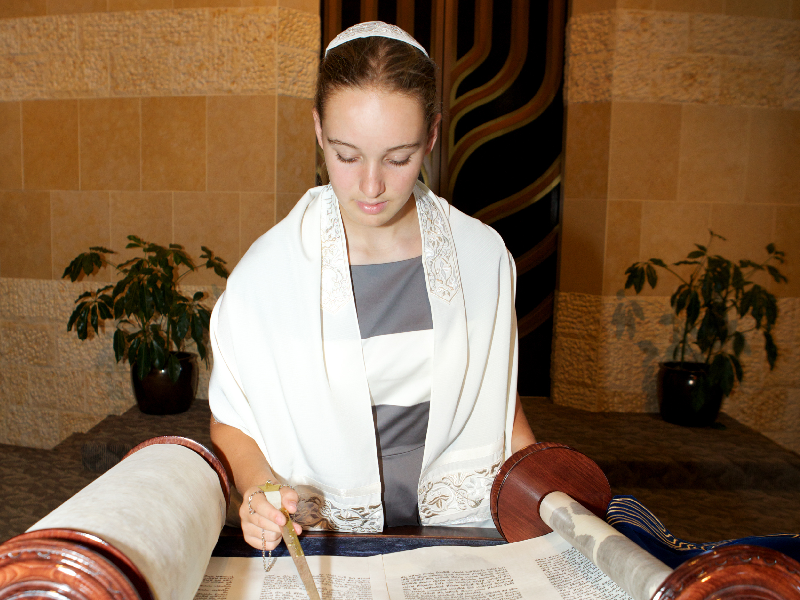 Plan Bar / Bat Mitzvah