5 things to look for in a Miami Wedding DJ in 2021
Wedding DJMiami DJsMiami Wedding
Experience
A DJ with wedding experience seems like an obvious reason. Some couples make the mistake of hiring friends, family, or referred DJs that have NO wedding experience. If you're laid back and just go with the flow then this might be a good option for you. If you're looking to make your wedding night memorable, the first thing you have to do is find out what the DJ's wedding experience is. Every artist on the Miami DJ roster has a public bio . If the bio and media match your needs, we suggest starting the booking process.
Communication
If anything is to be accomplished, communication has to be spot on. Whether your wedding is 1 year, 6 months, or 1 week out. The DJs response to your questions or information has to be met. DJs tend to work mostly at night so do not expect a quick response but they should be contacting you within 2 days and the same day the week of the wedding. A good Miami DJ has to be clear about what you should expect and what he or she can and cannot do. The last thing you want is to be on the dance floor saying to yourself, "This is not what I wanted" A great way to track your wedding details so that the communication is intact with the DJ is by using the Dry N Wet Wedding Platform. You'll be able to chat with the DJ and update your wedding details so the DJ will get notifications and have access to your updated timeline.
MC Confidence
There are many exceptionally talented DJs in Miami. Unfortunately, many of those DJs lack one very important skill which is the ability to MC a wedding flawlessly. The DJ should confidently know how to pronounce the wedding party's names before the wedding date and know if there are going to be any name changes. Once dinner is over and the traditional dances are complete, it's time to get your guest dancing! A confident MC will play the right track and get your guests excited to walk over to the dance floor to get the party started. The DJs personality, music selection, and the way he/ she interacts with the crowd will keep your guest on the dance floor.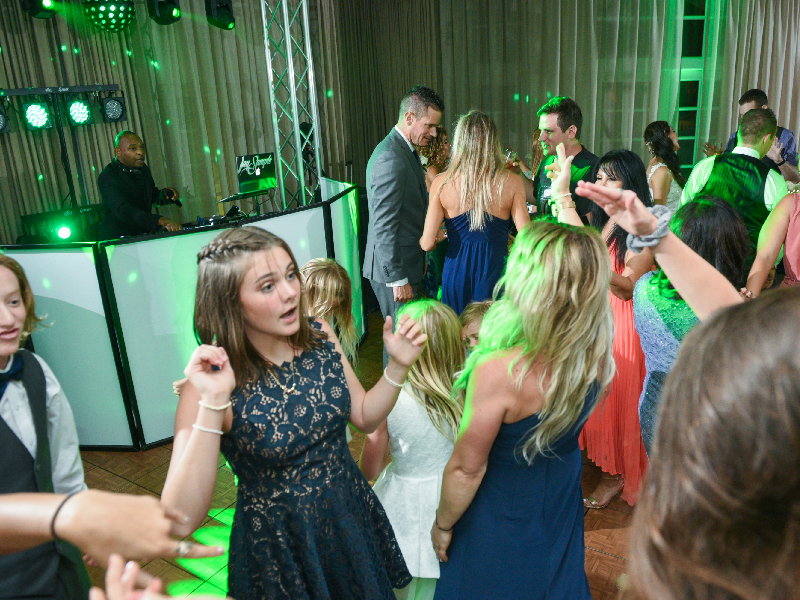 DJ Versatility
Most DJs specialize in a certain music genre, whether it's Hip Hop, Electronic Music, or any type of dance music. A mistake that we find that many couples do is that they are fixed on one type of genre for their reception yet their guests are diverse in age and culture, specially in a Miami wedding. The solution to this is making sure that you hire an open format DJ that knows your preference. An open format DJ will be able to connect with your guest through relatable tracks and still meet your music selection expectations through the use of dance remixes. You can get a better feel for the DJ by looking at their categories a music tags on their Dry N Wet profile.
Appearance/ Dress Code
Although this is not as important as the other things to look for. You should let the DJ know in advance what you expect them to wear. Tuxedo or Suit? Plain or colorful dress? A Miami wedding can be a hot event and you don't want the DJ to show up in shorts to your indoor wedding reception. Believe it or not, it happens! You've paid a pretty penny for the DJ, so you should expect the DJ to arrive well-groomed and dressed. Your photographer will take several pictures of the dance floor with the DJ on them. Hopefully, it doesn't haunt you to see the DJ in a purple suit at your black-tie wedding because you weren't clear on the dress code.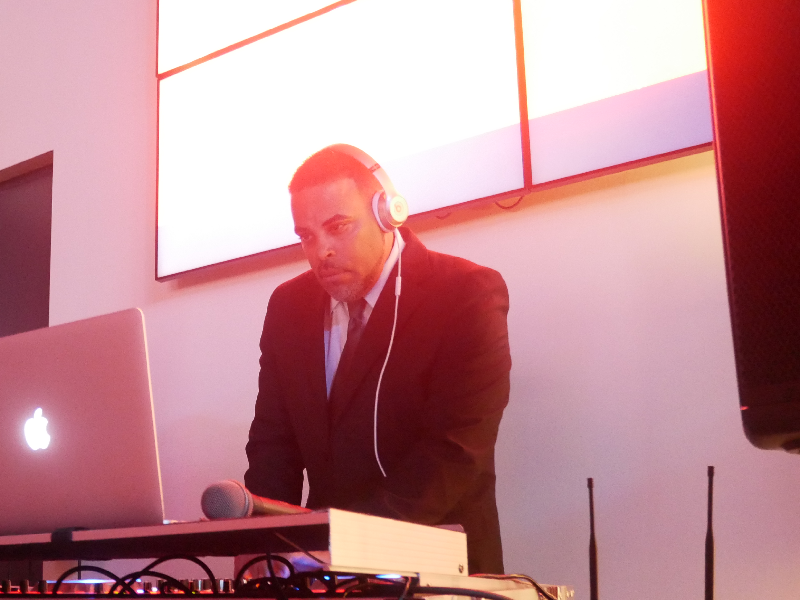 Search Wedding DJs